CALIBRATIONS ARE IMPORTANT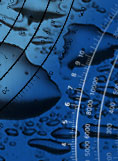 We offer calibrations for all chilled mirror hygrometers, not just the ones we manufacture. We can do verifications of other humidity sensors, too. All of our calibrations are NIST traceable.
We can calibrate temperature, pressure and of course dew point temperature and relative humidity. Find out more HERE.