NEWS
We experienced an e-mail outage on some of our e-mail addresses from June 26th until July 5th. We apologize for any inconveniences that this may have caused, and ask anyone that sent an e-mail to us during those dates to please resend your e-mails as we probably did not get them.
Buck Research Instruments, LLC would like to thank all of the firefighters that helped with the Fourmile Canyon fire just west of Boulder. We noticed something wrong here on Labor Day when the sun was blotted out of the sky and ash started falling on us. Fortunately, while the fire was less than 4 miles due west of us, the fire never got close enough to Boulder that we had to be evacuated, and that is in large part due to the ceaseless  efforts of the firefighters both on the ground and in the air. We also wanted to let everyone know that we are OK,  and we are also relieved that no one was injured, resident or firefighter, by the fire.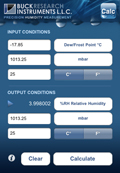 New Humidity Calculator iPhone® App!
We are proud to introduce the Buck Humidity Calculator, an iPhone app from BRI that allows you to do humidity calculations and conversions of dew point, mixing ratio, vapor pressure, relative and absolute humidity. Click here for all the details or get it in the iTunes® app store here!
---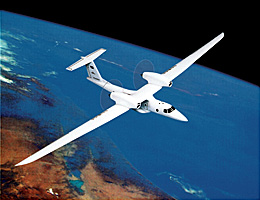 OUR FOCUS
Buck Research Instruments produces High Performance Chilled Mirror Hygrometers that offer fast and accurate measurements while maintaining exceptional reliability inherent only to chilled mirror operating principles.
ABOUT BRI
OUR MISSION
To provide the most advanced, accurate and reliable humidity instrumentation available for industrial, laboratory, calibration standard, and airborne use, emphasizing high performance chilled mirror technology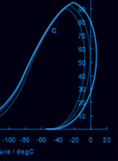 COMPANY HISTORY
Buck Research Instruments was founded in 1989 by Arden Buck, an internationally recognized authority on water vapor measurement, who is credited with major advances in the state of the art and has authored over 30 scientific papers. Buck Research Instruments has continued to develop new and advanced hygrometry instruments with state of the art performance.
FOR OVER TWO DECADES
Buck Research Instruments has provided cryogenic hygrometers to NASA and others for use in a variety of high-altitude atmospheric research flights. Our products have been used in the stratosphere, as well as in demanding laboratory and industrial applications around the world.